Bo Burnham & Elsie Fisher Are Young Upperclassmen in Eighth Grade
Atlanta Film Festival 2018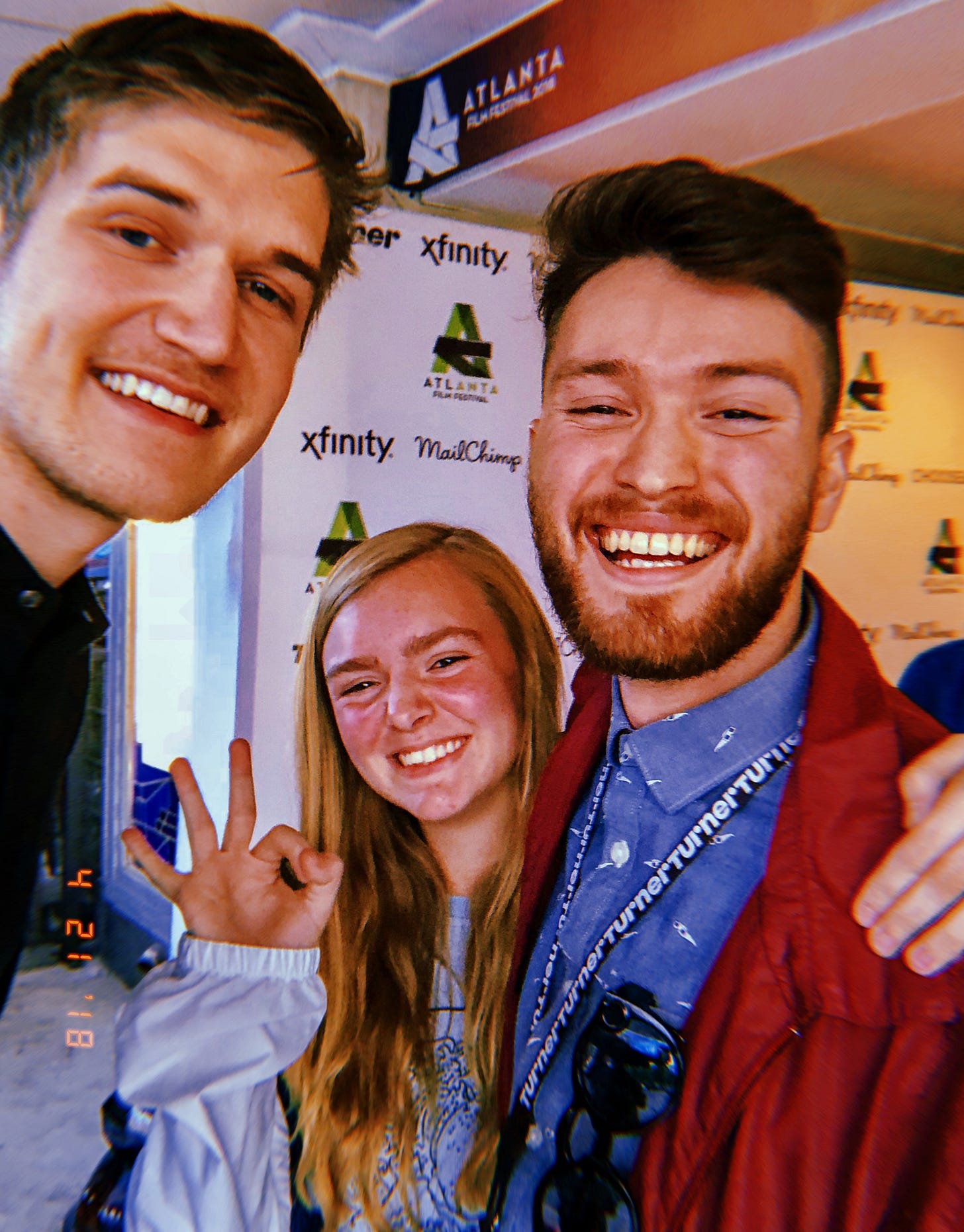 Listen to the interview on the subscriber-only podcast.
In 2008, simply YouTube-famous musician and comedian Bo Burnham released his first EP, Bo Fo Sho. It was a collection of songs from his channel that had gone viral, and there began a long-spanning, slightly schizophrenic career that deftly intertwined music, comedy, and internet culture. He would follow up with his subsequent two stand-up specials from Comedy Central, an MTV single-cam comedy series (RIP Zach Stone is Gonna Be Famous), and his latest special, Make Happy, was commissioned by Netflix in 2016 and debuted to critical acclaim. Between music, stand-up comedy, rap, and even poetry, Burnham had tackled many mediums and genres, and unless you consider getting your own show on MTV, also if it ran for a single season a "failure," he's proved there's not much he can't do. 
That sentiment rings true more than ever with his first foray into film. Written and directed by Burnham, Eighth Grade provides a raw, consistently uncomfortable, and hilarious portrait into the life of star Elsie Fisher's character Kayla Day, a 14-year-old acne-ridden vlogger who's just been voted "Most Quiet" by her entire class. She lives alone with her single father (played equally loving and clueless by Josh Hamilton), but instead of talking to him, she'd rather spend her time on Instagram, blasting pop music at the dinner table, cause what does he know, anyhow?
What follows is a final week of middle school not entirely from hell but from literally any town in America. Although Eighth Grade may feel presented in a rough, Vice documentary-like fashion (though it is not a mockumentary a la Zach Stone), what's more so going on here is perhaps the first indeed Generation Z arthouse film that utilizes all the noise of the demographic. EDM-orchestral booms, blaring pop music, and MacBook sounds are used to convey the tight, overwhelmed feeling of self-presentation Kayla feels virtually throughout the 94-minute runtime.
After getting the chance to speak with Burnham and Fisher on the red carpet before the Atlanta Film Festival closing night screening, I gained some insight into the process of how this film came about. The primary cinematic inspiration for Eighth Grade and Burnham according to him was Catherine Breillat's film À ma sœur! (Fat Girl), Darren Aronofsky's The Wrestler, Foxcatcher, and the movies of SteveMcQueen and John Cassavetes. He's done his homework.
Though, this is ultimately Burnham's story. The 6'5", lanky, naturally introverted kid has found great success through the art of placing the spotlight firmly on themselves, and his success in the world of independent cinema is sure to ruffle the feathers of anyone who dismisses "YouTubers" as mindless, self-absorbed vloggers because Burnham is far from that. Eighth Grade is equal parts indie film and arthouse cinema, all while going toe-to-toe with John Hughes' best work. 
In the film, Kayla's objective in forcing her introverted self into the spotlight is a noble one. She wants to help people. She wants to give 'tips' on how to survive school life and boys and 'being yourself' because the textbooks on those subjects are outdated. And besides, the faculty at her school seems more intent to relate to their students through dabbing and saying that sex-ed is 'gonna be lit.' Eighth Grade is the story of anyone with aspirations that seem within arms reach without the means to self-actualize, and it resonated with me more than any film I've seen so far in 2018.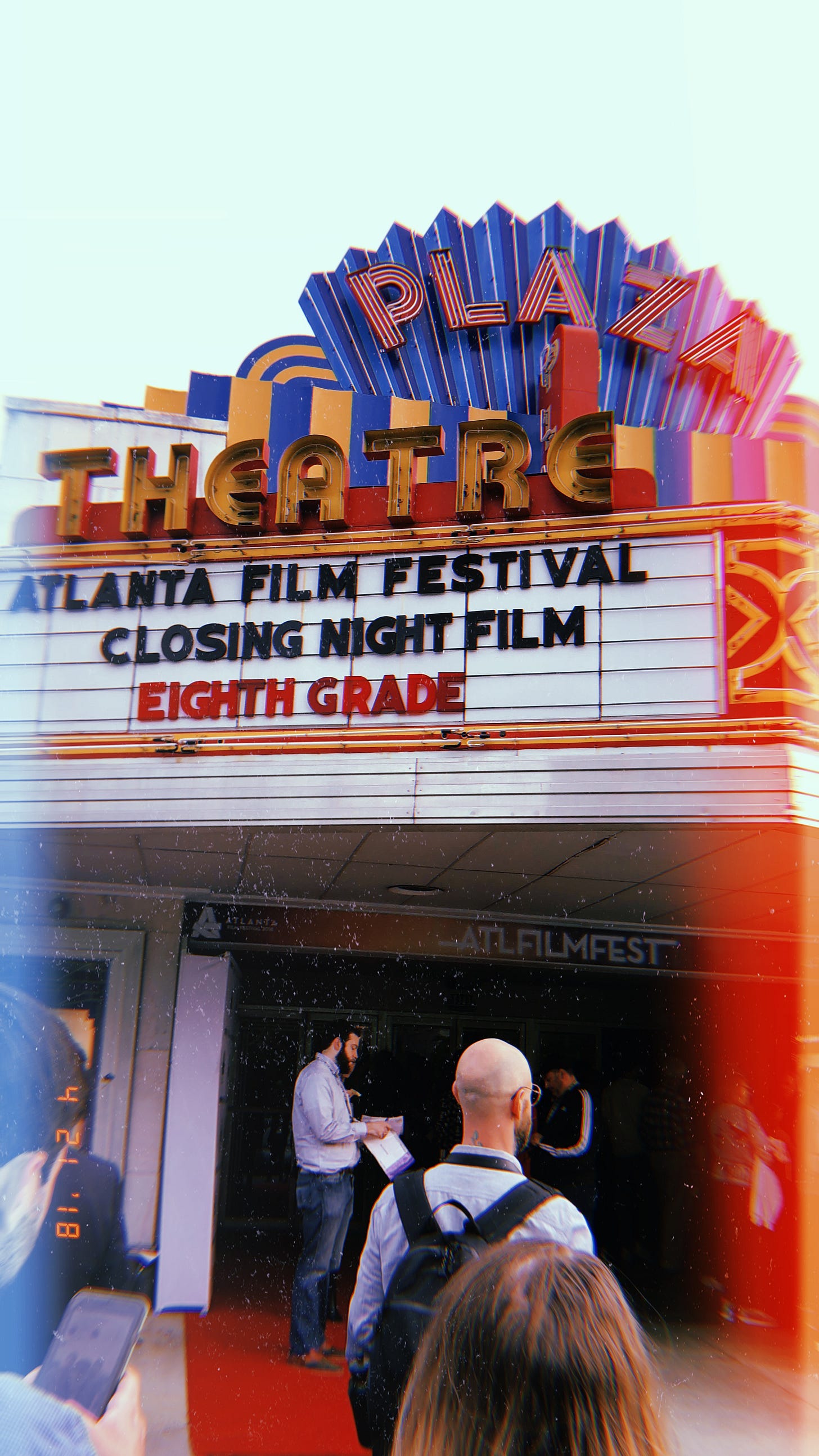 "Kids now have to compete with The Tonight Show and every movie trailer. If you go to the trending videos on YouTube, it isn't DIY stuff people are making. It's huge corporations making branded content. It used to be a very grassroots thing, it felt like, and now it doesn't. And even the YouTubers who are really succeeding, a lot of them feel like professional mini-movie studios," Burnham said before the screening.
"What feels like grassroots to you?"
"I don't know! I mean, I'm sure there are still people on YouTube of course doing small work, but it's hard to get noticed. I don't think I would've been noticed now."
Eighth Grade: 4.5/5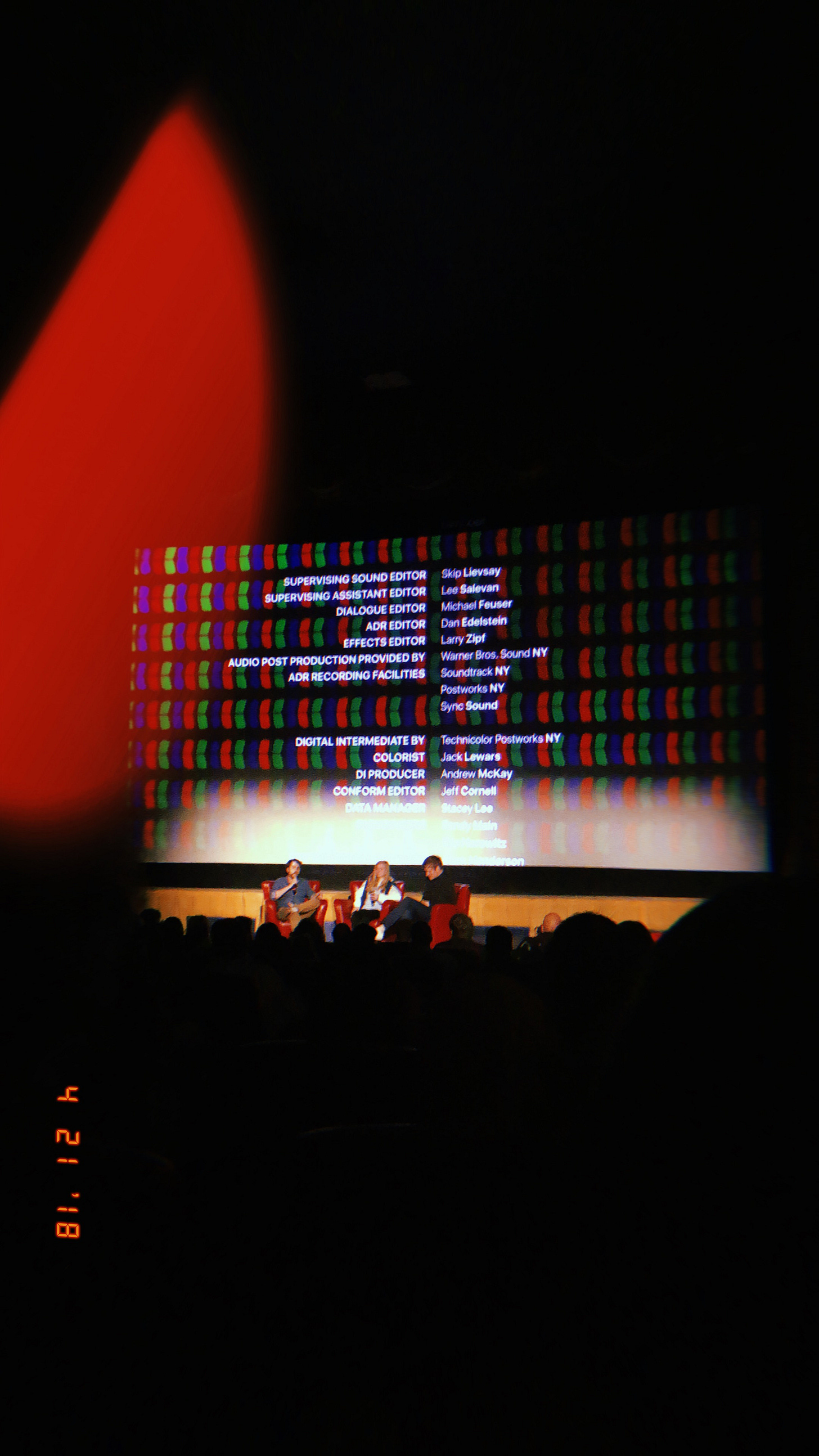 ---
Tyler Scruggs is a writer, musician, and millennial swashbuckler navigating the digital frontier through internet content like this and love songs for your Zune. He brews his own coffee now and doesn't feel it's safe enough to go to the movies as much as he might like.
Feel free to validate him on Twitter (@TylerScruggs), Instagram (@Scruggernaut), and YouTube.
If you'd like to directly and meaningfully support the continuation of my writing and work, consider subscribing to unlock more journalism, music demos, interviews, and more.