"I've Got A Really Good Feeling About This": Why I'm Idiotically Hyped For Solo: A Star Wars Story
Gonna see this dumb movie the day it comes out just the other dumb Star Wars film in the past 18 years.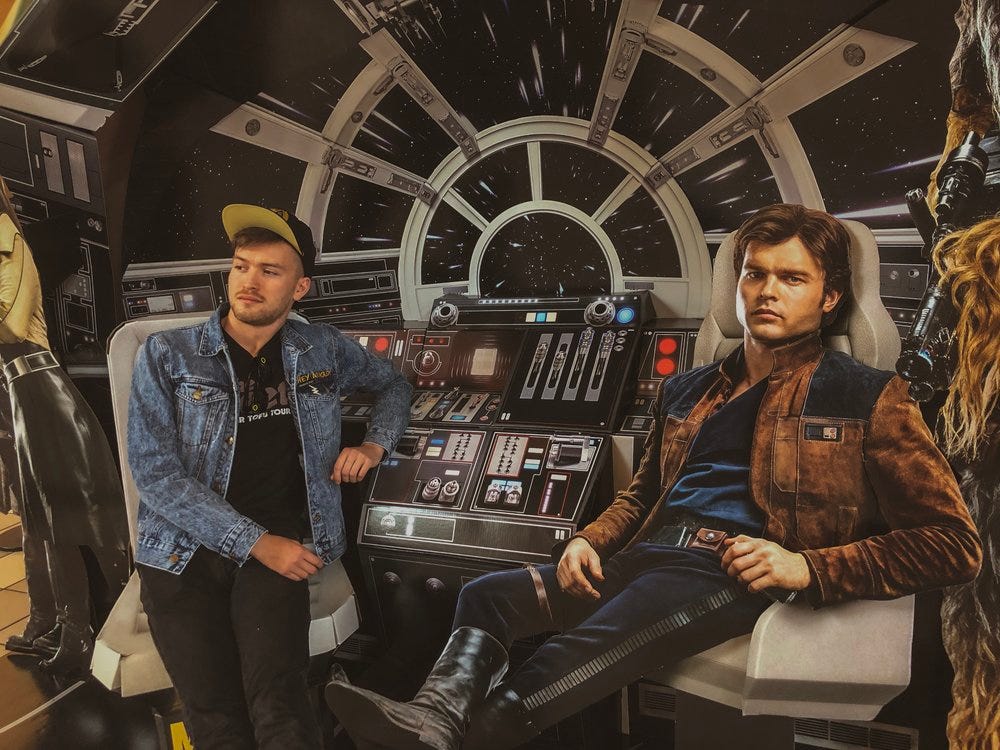 Hello everyone. I'm Tyler Scruggs, and I'm kind of an idiot.
I'm an idiot for a number of reasons, but not in the least of which is I'm an idiot because I love Star Wars. Like, so much. I love Star Wars so much, I'm genuinely excited to see Solo: A Star Wars Story, perhaps more than any other Star Wars movie in my life. I swear to God; the more I think a…
This post is for paid subscribers