My Fifty Favorite Films of the Decade (2010-2019)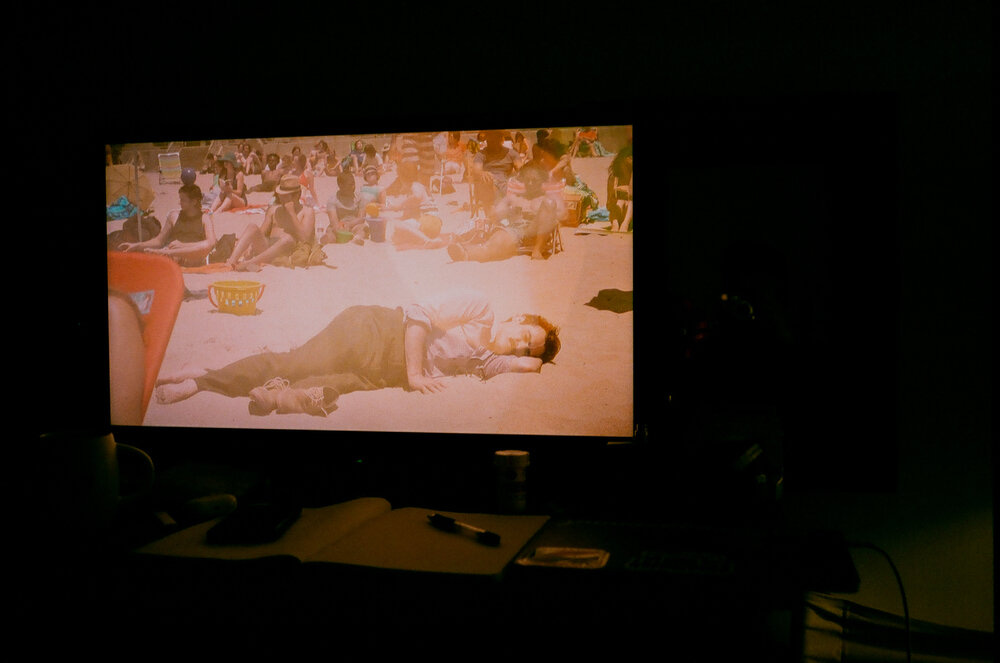 Hey there,
These were the films that I guess impacted me the most in the last decade? The ones I enjoy watching the most? I don't know. Remember everything is subjective. Hopefully you'll discover a movie from this list.
Each film is hyperlinked to an Amazon affiliate link. When you purchase a film (or anything) through them I recieve a small comission but hey that's less money in Jeff Bezos' pocket and you get whatever you want. Just needed to disclose that.
I bolded my 10 absolute favorites.
Love u byeeee
---
Catfish (2010) dir. Henry Joost & Ariel Schulman
Inception (2010) dir. Christopher Nolan
Exit Through the Gift Shop (2010) dir. Banksy
The Social Network (2010) dir. David Fincher
Hugo (2011) dir. Martin Scorsese
Moneyball (2011) dir. Bennett Miller
The Ides of March (2011) dir. George Clooney
50/50 (2011) dir. Jonathan Levine
The Girl with the Dragon Tattoo (2011) dir. David Fincher
Bridesmaids (2011) dir. Paul Feig
Drive (2011) dir. Nicholas Winding Refn
Safety Not Guaranteed (2012) dir. Colin Treverrow
Moonrise Kingdom (2012) dir. Wes Anderson
Skyfall (2012) dir. Sam Mendes
Marvel's The Avengers (2012) dir. Joss Whedon
The Hunger Games: Catching Fire (2013) dir. Francis Lawrence
The Great Gatsby (2013) dir. Baz Luhrmann
Inside Llewyn Davis (2013) dir. Joel Coen & Ethan Coen
Her (2013) dir. Spike Jonze
The Lego Movie (2014) dir. Phil Lord & Chris Miller
Birdman (2014) dir. Alejandro González Iñárritu
Boyhood (2014) dir. Richard Linklater
Guardians of the Galaxy (2014) dir. James Gunn
Captain America: The Winter Soldier (2014) dir. Joe Russo & Anthony Russo
The Grand Budapest Hotel (2014) dir. Wes Anderson
Gone Girl (2014) dir. David Fincher
Brooklyn (2015) dir. John Crowley
Mad Max: Fury Road (2015) dir. George Miller
Steve Jobs (2015) dir. Danny Boyle
Mistress America (2015) dir. Noah Baumbach
While We're Young (2015) dir. Noah Baumbach
Arrival (2016) dir. Denis Villeneuve
Nocturnal Animals (2016) dir. Tom Ford
20th Century Women (2016) dir. Mike Mills
Tickled (2016) dir. David Farrier & Dylan Reeve
Sing Street (2016) dir. John Carney
Blade Runner 2049 (2017) dir. Denis Villeneuve
Call Me By Your Name (2017) dir. Luca Guadagnino
Nathan For You: Finding Frances (2017) dir. Nathan Fielder
Dunkirk (2017) dir. Christopher Nolan
Good Time (2017) dir. Josh Safdie and Benny Safdie
Coco (2017) dir. Lee Unkrich
mother! (2017) dir. Darren Aronofsky
Star Wars: The Last Jedi (2017) dir. Rian Johnson
Free Solo (2018) dir. Elizabeth Chai Vasarhelyi & Jimmy Chin
Eighth Grade (2018) dir. Bo Burnham
Roma (2018) dir. Alfonso Cuarón
Knives Out (2019) dir. Rian Johnson
The Beach Bum (2019) dir. Harmony Korine