What've you been up to?
Some stuff I've watched, listened to, or read. Or both. What are you checking out?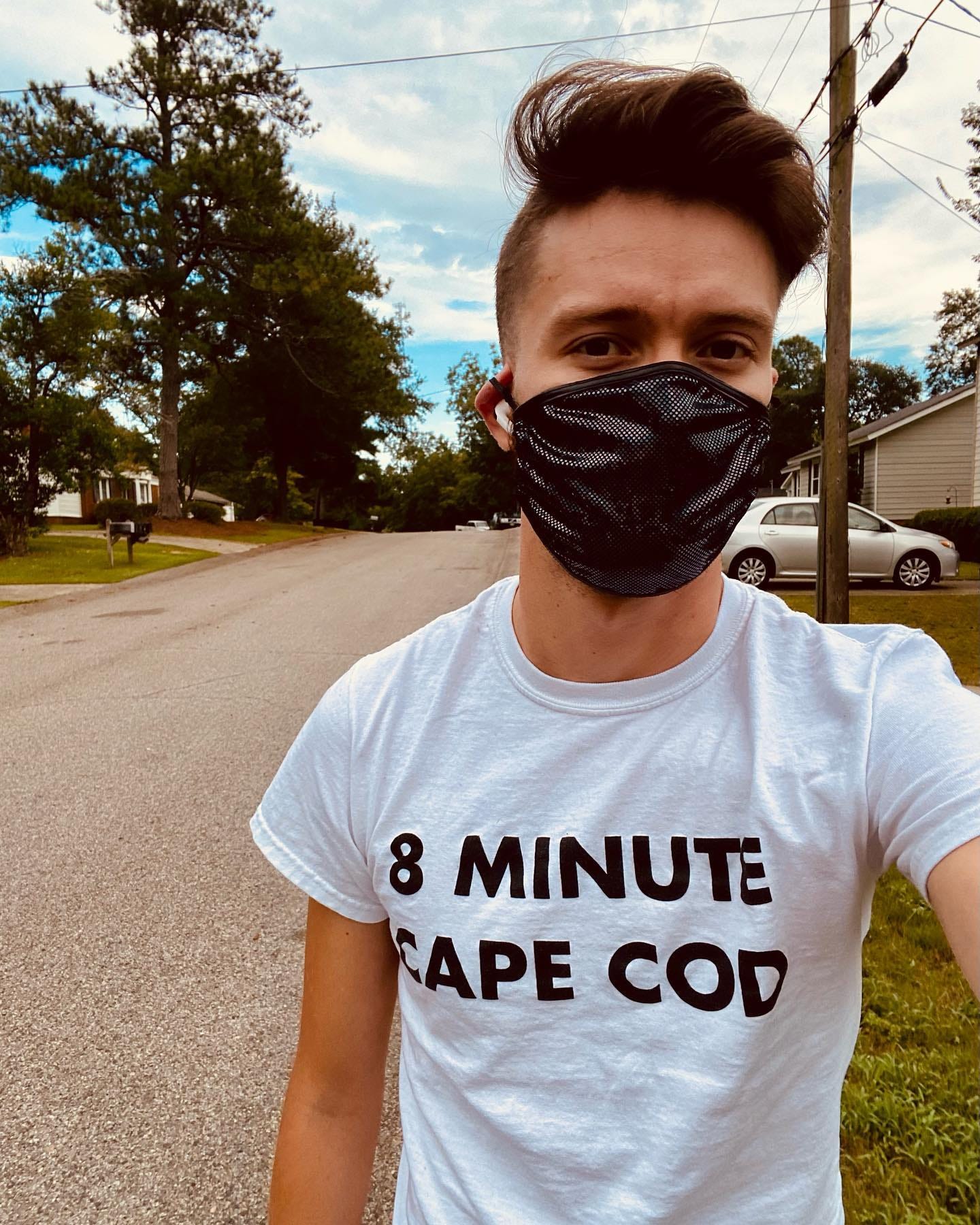 Hey, good morning,
I'm overdue for an update; I apologize if you'd been pining for one. What happens, especially with the long essay-like pieces I like to write, is that I have maybe four half-written or in various stages at any given moment. Then something else happens in the world, or I've pulled away from the keyboard for a weekend, and whatever I was writing about seems less relevant or interesting. Especially in the topical, newsy sense, but then I had to remind myself that's not what I'm doing this for.
Part of the goal with this newsletter, apart from it being a pure source of expression on a 'social' media, is increasing the rate at which I'm writing at length so that I can process, research sources, and share my findings with the people who wish to read that sort of thing. I hope you've been getting something out of it, even if it's just recommendations for stuff to check out (which is what most of today's newsletter will be).
But first,
Hey, I started a Discord:
This link will expire in a day, but you're invited to join the control/alternate/delete. Discord channel. It's like Slack but for talking about the internet, culture, and politics. Join if you like group chats and/or discord. Please do not join if you're a jerk.
Join here; this link will expire in about a day but reach out for a new one: https://discord.gg/7Vf5aB
Currently Reading:
You can check out everything on my reading radar on my BookShop storefront: https://bookshop.org/shop/Tylerscruggs. Always open to suggestions :) If you purchase a book through my BookShop, a portion will go to a local brick & mortar book store, and a smaller percentage will go to you at no additional charge.
I just finished Axiom's End by Lindsay Ellis, which was like Arrival meets Transformers (2007). I dug it quite a bit. Some day I'll read enough books to describe them without using movies as reference points.
Briefly breaking my one fiction/one non-fiction pattern, I'm going to tackle Frank Herbert's Dune finally. Once I finish it, I'll eventually watch David Lynch's adaptation, the documentary about the failed Jodorowsky adaptation. Thenhopefully, that'll all be done in time before the new film his (presumably) this Fall.
I'm also working on a longer piece about digital education, Hank Green, and his duology conclusion A Beautifully Foolish Endeavor. It will also include a transcript to our brief Q&A exchange.
As far as non-fiction goes, I'm pretty sure not enough of you read The End of Policing, so I'm recommending that for now.
Stuff on TV:
TV
HBO MAX, despite being run by my mortal enemy AT&T, is kind of killin' it right now in terms of enjoyable stuff to watch. Apart from the standard HBO fare, of which I recommend I May Destroy You, Last Week Tonight with John Oliver, Lovecraft Country, and idk a ton others. The shows specific to MAX that I'm digging are Raised By Wolves, At Home with Amy Sedaris, and their slew of Cartoon Network shows.
What are you watching?
Movies
Over on my Letterboxd, I've been logging some new 2020 movies as they become available. I'm hesitant to make a trip to the movie theaters again, but should I be? I'd love to hear your thoughts.
Here are the good movies I ended up seeing. Apart from Bill and Ted Face The Music, which you can read my thoughts on here, I have three documentaries. I think they'll make you feel good:
• Class Action Park, streaming on HBO MAX.
• The Speed Cuber, streaming on Netflix.
• Feels Good Man, streaming on VOD.
Don't forget you can reply to this email with your recommendations!
In Your Ears:
Podcast plug:
I had the opportunity to gush about Vampire Weekend, so I took it. Check out The Friends of the Band Show, a new podcast from my friends in the Time Crisis community. I have a bit in their latest episode about Modern Vampires of the City.
Another podcast plug!:
Usually, this kind of conversation would be in a movie theater parking lot, but now it's immortalized into this podcast for all of you to hear. If you're into very nerdy film chatter, I was a guest on my pal Kale Smith (fka The Youth Critic)'s new podcast In Movies We Grow… where he interviews people about the films, they grew up with. We talk about my apathy towards Love Victor, my early obsession with Toy Story, superhero franchises, and becoming a hipster at an early age. Check it out!
Please don't take away my indie street cred, but I hadn't heard a Car Seat Headrest record until this weekend when I participated in an album exchange for a music Discord. We all wrote reviews of the albums sent to each other, and this was mine for Teens of Denial. Even if you don't know the album, I like what I wrote about it.
So, I'm very grateful to @[exchange partner] for both putting this together and being a very patient exchange partner. They gave me Teens of Denial by Car Seat Headrest. CSH is one of those bands I've heard of but never paid much attention to, so I'm glad I forced myself to sit down and listen to a record of theirs. Listening to whole records is kind of hard these days?

Like, it feels less productive than getting back to your podcasts or audiobooks or the many other things that wish to captivate our ears. Making time for music is something I gotta remind myself of. The libraries and parks in your brain are always under threat of being torn down and turned into condos. They reminded me of The Strokes if they weren't so try-hard. I love The Strokes, but you know what I mean? There's something refreshingly un-rockstar about Car Seat Headrest, at least based on this introductory record. "Vincent," "Drunk Drivers/Killer Whales," "Cosmic Hero" are highlights. It's an album I'm looking forward to finding on vinyl somewhere and putting it on when home gatherings are a thing again.

Part of why I say that is because when you're putting a record on, you don't have a little timer in the corner of your eye counting down to the end of the song like on your computer or phone. That absolves you of the knowledge that there's an 11-minute song on here followed by a 6-minute song towards the end. That's like a tenth of a podcast! Anyway, as I'm writing this thinking the record had ended, it turns out Spotify served me four more Car Seat Headrest songs, and maybe that's also why I thought it was long. Another vinyl benefit? You know when the albums end.
If you haven't yet, please consider following my Spotify artist profile. There isn't quite a way to follow an artist on Apple Music yet for some reason, but my artist page is there too if you use that.
To part with today, here's Miley Cyrus slaying a Billie Eilish song.
What's up? What's going on? What's your future look like?
---
Tyler Scruggs is a writer, musician, and millennial swashbuckler navigating the digital frontier through internet content like this and love songs for your Zune. He brews his own coffee now and doesn't feel it's safe enough to go to the movies as much as he might like.
Feel free to validate him on Twitter (@TylerScruggs), Instagram (@Scruggernaut), and YouTube.
If you'd like to directly and meaningfully support the continuation of my writing and work, consider subscribing to unlock more journalism, music demos, interviews, and more.